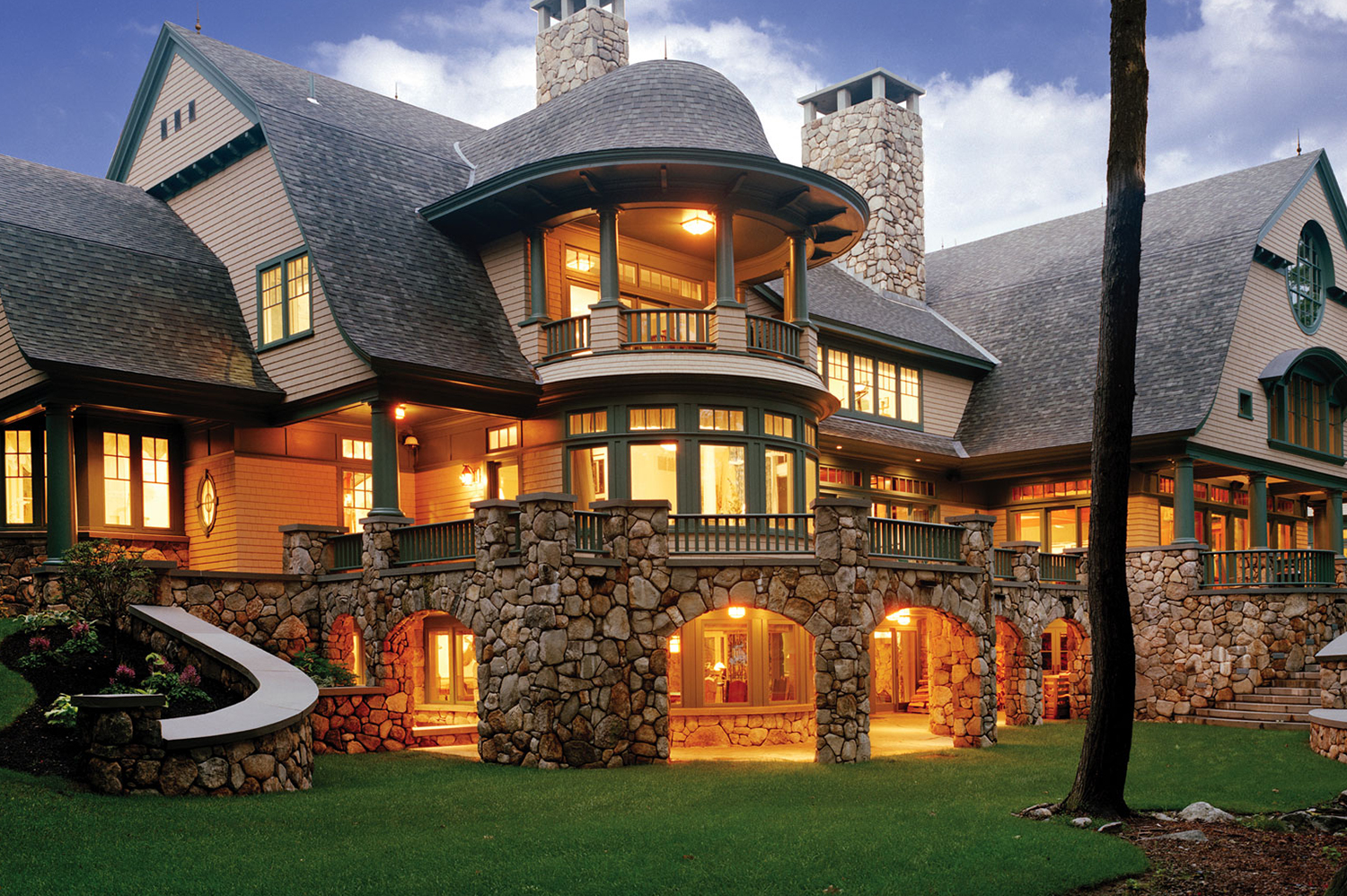 Unique Resources for Unique Projects
Your one-of-a-kind home or stonework project is only possible with unwavering excellence at every step. Hillsgrove offers exactly that, combining quality and one-stop partnership to eliminate unwanted trade-offs.
Proprietary Stone Sources
With connections throughout New England, including our own quarry, we can source native materials such as cut granite, quarry stone, ledge and fieldstone to your specifications, as well as imported stone. The result is a distinctive look in harmony with your natural landscape.
Unmatched In-house Expertise
We maintain New Hampshire's largest roster of full-time stone artisans and masonry experts, allowing us to provide consulting, design, selection, sourcing, installation or project management services with seamless communication.
Award-winning Artistry
Our work has earned a variety of national and regional honors, including the American Institute of Architects Honor Award; the Boston Society of Landscape Architects Award; and the Leon Pearson Award for Excellence in Landscaping.
Trusted by Premier Clients

The ability to work as part of a cohesive team is essential to any project, and we're proud of our long-term relationships with many of New England's premier architects and contractors.
Greg Bilowz
P.O. Box 1326
Sterling, Massachusetts 01564
978-422-5040
Greg Lombardi
2235 Massachusetts Avenue
Cambridge, Massachusetts 02140
617-492-2808
LOVERING CONSTRUCTION
Jon Lovering
9 Abenaukee Drive
Wolfeboro, New Hampshire 03894
603-569-4690
Sylvester Pecora/Joseph Pecora
70 Hamilton Avenue
Greenwich, Connecticut 06830
203-863-9555
TUCKER ASSOCIATES
Joe Tucker
P.O. Box 493
Rye, New Hampshire 03870
603-964-8909